Top 4 Home Décor Boards Found on Pinterest
If you're into decorating your home or even dreaming of decorating your home, our guess is you're probably a Pinterest lover! Don't worry – no judgment here. We are, too! That's why we're highlighting the top four Home Decor Pinterest boards. Now you can swoon, dream, repin, and plan your next home renovation or DIY project.
Pinterest Home Decor Board #1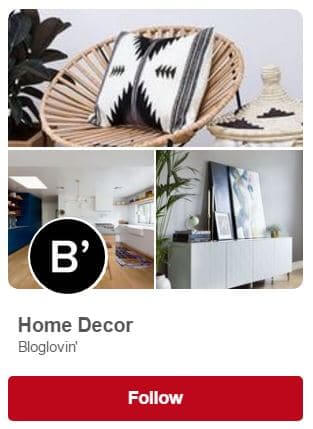 https://www.pinterest.com/bloglovin/home-decor/
Coming in at more than 1.2 million followers is a home décor board from Bloglovin', MyDomaine, and Domino Magazine. Their room-inspired pins represent a very clean approach to modern living and provide a wealth of home decorating ideas for a variety of styles, which would explain their massive following!
 Pinterest Home Decor Board #2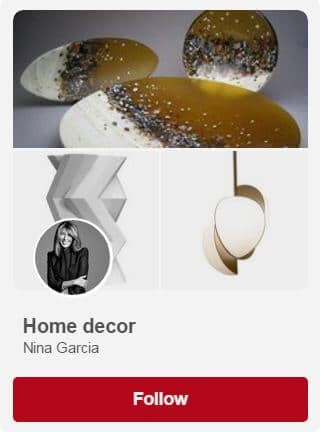 https://www.pinterest.com/ninagarcia/home-decor/
With 628,308 followers Nina Garcia, creative director of Marie Claire Magazine and Project Runway Judge, shares her favorite and most unique home décor pieces. From modern mobiles to sleek sculptures, you're sure to get some creative inspiration from this board if you have a contemporary taste.
 Pinterest Home Decor Board #3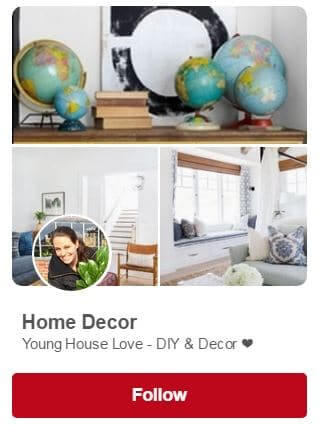 https://www.pinterest.com/younghouselove/home-decor/
Who knew a house-obsessed DIYer from Virginia could take Pinterest by storm and end up with almost 600,000 followers for this one board? Young House Love – DIY & Décor fills this board with everything from gorgeous spaces to inspiring homes that might encourage DIYers to try a new project. She even includes Pins featuring DIY tips and videos from her personal blog.
Pinterest Home Decor Board #4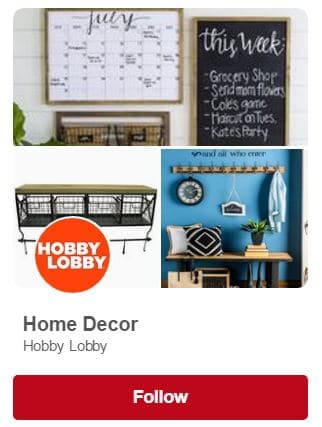 https://www.pinterest.com/HobbyLobby/home-decor/
With a name like Hobby Lobby backing up this board, you know the Pins will be good! Every day, the 383,203 followers of this board receive house project inspiration. They approach every piece and every room like a blank canvas and give all their projects an upgrade.
If you love "Pinteresting," make sure to look for all the amazing ways carpet can really spruce up your room then come visit us at Sloane's. We're looking forward to learning more about your carpet needs and getting you a great deal!