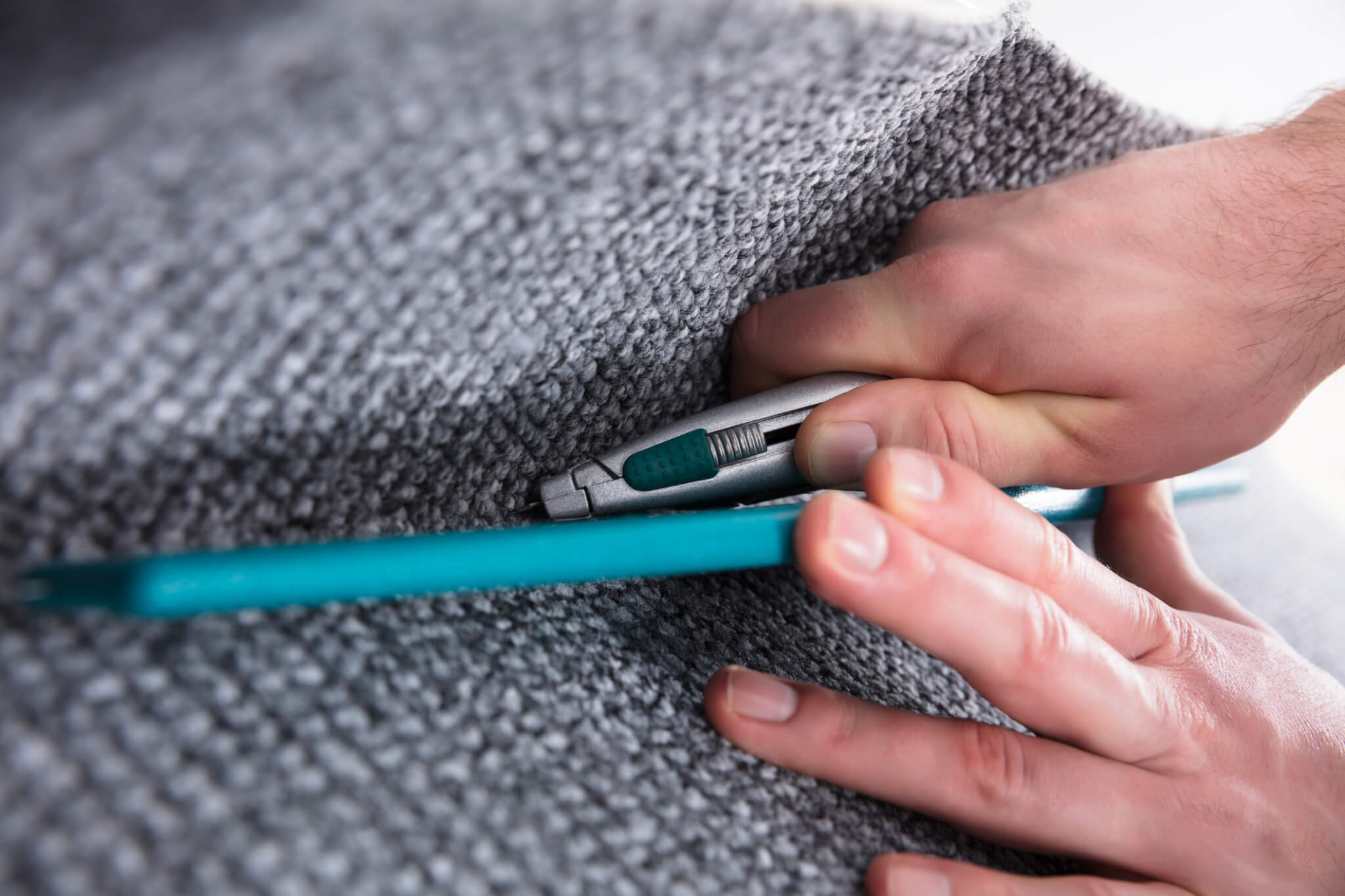 Carpet installation is one of the most important aspects of your flooring investment. If great carpet is installed poorly, it can greatly diminish its performance and durability. That's why Sloane's only uses Denver's finest master carpet installers for your carpet and carpet padding installation. We do it right the first time.
Once you purchase your carpet, we will contact you within a few days to set up a carpet measuring appointment. These professional measurements ensure the correct amount of carpet has been purchased. The installer picks up the carpet from our warehouse, delivers it to your location, removes and disposes of old carpet and pad, and installs your new carpet on the agreed upon day and time.  Our Colorado carpet master installers travel all over the state, even over the Rockies and onto the western slope.  And because of our close relationships with our master installers, they will only work on materials purchased at Sloane's.
Professional Carpet Installation Guarantee
All of Sloane's installations have a LIFETIME WARRANTY. All installations will be done by master installers with a minimum of 10 years experience installing high quality, residential carpet. There is a huge range of skill levels between carpet installers. Just as you would not want a hamburger flipper to cook you a fine meal, you would not want the installer who daily lays thousands of square feet of the cheapest possible apartment carpet to install your fine new carpet. You want and deserve a master installer who values quality over quantity of work.
Of course, if you wish to purchase carpet or padding without installation you are welcome to do so.
Carpet Installing Process