Protecting Your Flooring From A Real Christmas Tree
Artificial trees are becoming more and more popular — and realistic — but there's something magical about the sight and smell of a real Christmas tree. The downside is that whether you place your tree on hardwood or carpet, a natural tree can be a problem for your flooring. Here's what you can do to minimize the damage.
Prep The Tree
Take the netting off the tree, if it has any, and shake the tree thoroughly before you even bring it in the house. The fewer loose needles, the better. While you're outside, trim as many small branches off the base of the tree as you need to in order to let it fit cleanly in the stand. Don't forget room for presents!
Cut the bottom half-inch off the trunk as well. This will clear away the dried sap that's accumulated since the tree was cut and allow it to "drink" more easily.
Keep It Alive
The key to keeping your tree from making a huge mess all over your hardwood floors or carpets is keeping it alive — living trees don't drip sap or shed needles nearly as much. Some people suggest adding sugar to the water, but the most important thing is to make sure that the tree has enough water — anticipate it needing up to a quart per day, per inch of diameter. The amount of water that your tree consumes will vary widely day-to-day, so keep an eye on it.
Prevent Water Damage
Put a rubber mat under the tree — a dedicated circular tree mat is best if you can find one — to prevent any water from spilling and damaging your floor. You can even get a festive tree skirt to cover the unsightly mat if you want.
It's also a good idea to keep small children and pets away from the tree — for their own safety as well as for the sake of your floors.
If You Have Hardwood Floors
Sweep up fallen needles on a daily basis. They can get trapped between your floorboards or scratch the floor when they're stepped on. If you do spill water on the floor, make sure to clean it up quickly.
Use a plastic skirt to keep the needles from scratching the floor, and go over the floors with a hardwood cleaner once the tree has been removed.
If You Have Carpet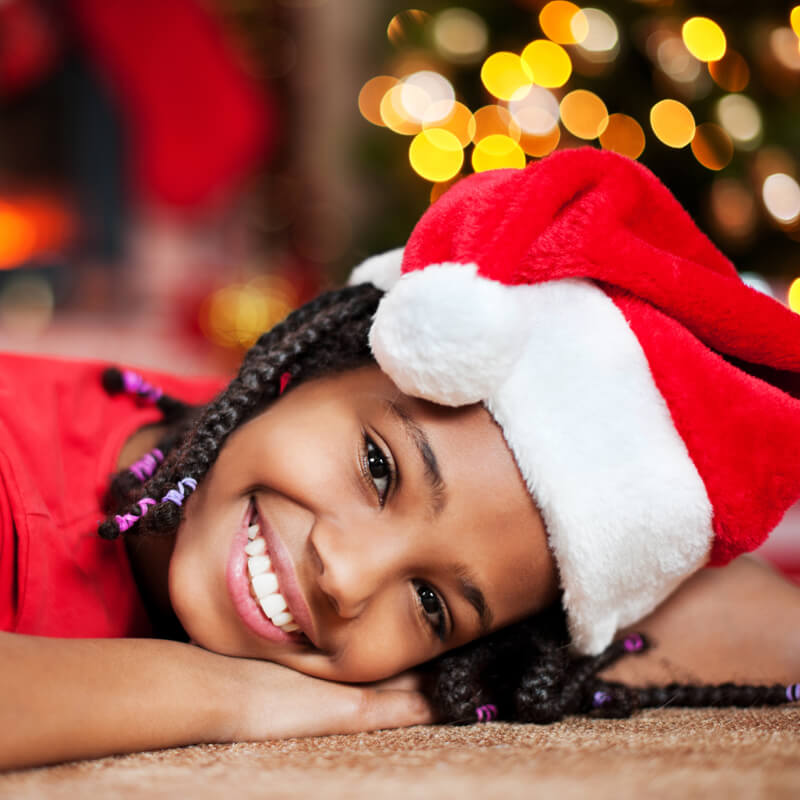 If your tree is sitting on carpet or a rug, sap is your biggest concern. If sap drips on the floor, cover it with ice to harden it, then you should be able to pull it off without damaging the carpet or pushing it deeper into the fibers.
Make sure you're vacuuming for needles regularly as well. They can get stuck in the carpet fibers and cause damage over time, as well as turning into an unpleasant surprise for bare feet months later.
When you remove the tree, wrap it in plastic first to catch any more needles or dripping water, then vacuum again after the tree is gone.
With care, your tree will look vibrant and charming this holiday season — without hurting your floors!