What to Expect When Your Carpet Is Installed
Carpet installation is definitely a process, and often it's the part of the carpet purchase process that most homeowners kind of forget about, or don't really know what to expect. Maybe you've made your purchase and you're ready for the install but are wondering if you need to do anything to prepare for the installers, or if you'll be expected to take care of anything afterward. Look no further – here's what to expect when you're expecting a carpet installation to be done in your home.
Furniture Will Move
If there's furniture in the room/rooms where your carpet is being installed, it will be moved. While you don't really have to worry about doing this yourself, if there are items you want taken special care of, or there are some lighter weight items you think would be easier for you to move, feel free to do this ahead of the appointment. Whatever is left, the installers will move before they get down to the installation. Often, furniture is simply shifted to the nearest room or staircase until the job is complete.
The Details Will Be Taken Care of
From precise measurements to unexpected angles in the floor, your installer will have it on lock. The right installer for the job is one who has plenty of experience, is unafraid to take on an unexpected challenge, and who has a keen eye for all the details that go into making sure your new carpet is installed perfectly. At Sloane's, we pride ourselves on working with only the best of the best when it comes to installation. All of our installers are extremely familiar with our carpets, meaning they know how it will lay, or unique things about each carpet we have available that may make them harder or more complicated to install.  When you work with an installer, you can rest easy knowing all the details, down to the very last trim, will be taken care of.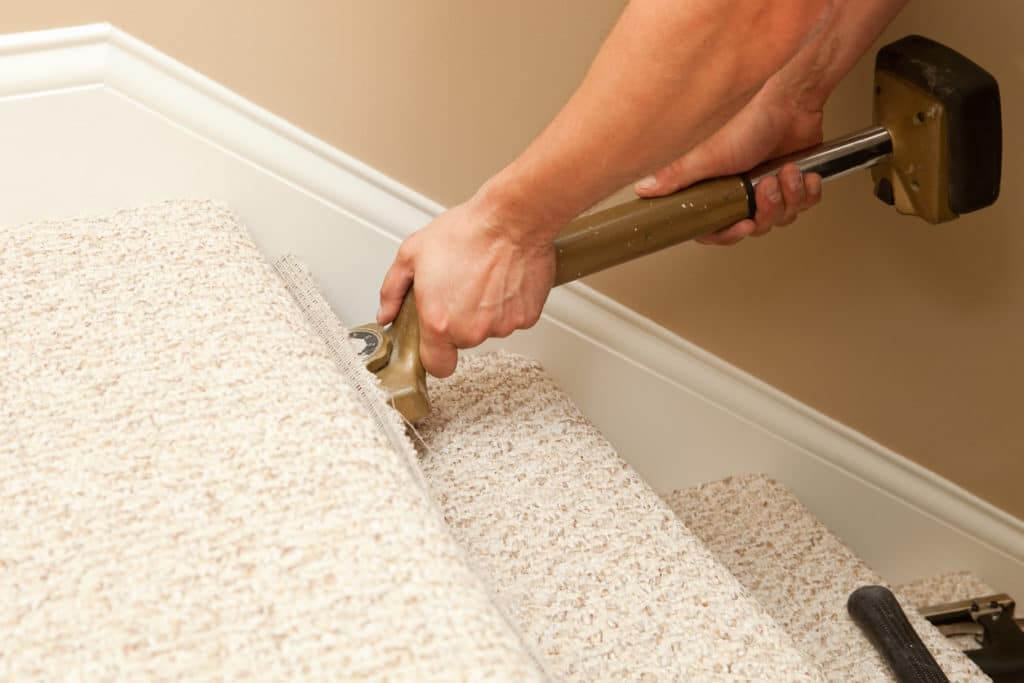 You Don't Have to Worry About the Old Carpet
Maybe one of the best parts about getting your carpet professionally installed – you don't have to worry about getting rid of the old stuff! When your installer finishes the job, they'll dispose of the old carpet for you. That's much better than having to haul it away yourself and find a place to dispose of it. It's a small peace of mind, but it can be a big relief for homeowners who had no idea what they were going to do with the previous carpet once it was pulled up.
The Results Will Be Amazing
Any time you hire a professional to handle something, your results are going to be better. Carpet installation is no exception to that rule. Having an expert install your carpet means you get the smoothest,  most durable install possible. No bubbles, bumps, or stray areas where the carpet didn't quite lay flat. No stray areas where a little extra carpet crawls up the wall. No little mistakes that you might not notice until it's too late. The results, when you work with an expert installer like the ones we have at Sloane's, will be nothing short of amazing.
It's natural to have questions when you're taking on a big project like carpet installation, but when you hire a professional, you not only get detailed answers to those questions, you also get the kind of care and attention that only someone who has done this time and time again, in countless households, can provide. And when you're dealing with your home, and in turn your family's comfort and safety, you want that kind of professionalism from project start to finish.