Use These Tips to Keep Your Carpet Looking New As Long As Possible
When you get new carpet in your home, it's comfy, it's beautiful, and you want it to stay that way forever. Trust us; we get it. There's nothing quite like the soft-under-the-toes feel of a plush new carpet you chose just for your space. Now you get to enjoy it, and while you're enjoying it, consider these care and maintenance tips to keep it looking and feeling like new for as long as possible, and keeping it in excellent condition over the years, too.
Regular Vacuuming
Once or twice a week you'll want to vacuum your carpets. Living life in your home means that dust, dirt, pet hair, crumbs, and other debris accumulates. That's fine, but taking the time to give it a good vacuum on a regular basis will keep your carpets clean, fresh, and comfy. A bonus to regular vacuuming – to get the job done well you have to clear the carpet of any clutter, which helps you keep your space free and clear and looking organized.
Rearrange Your Furniture
Every once in awhile, consider rearranging your furniture. Not only does it freshen up the look of the space, but it prevents permanent marks from forming in your carpet. Every six months or so is a good rule of thumb, but you can adjust the timeline as needed. If possible, rearranging once a year is a good idea if you're looking to prevent those marks and indents in your carpet.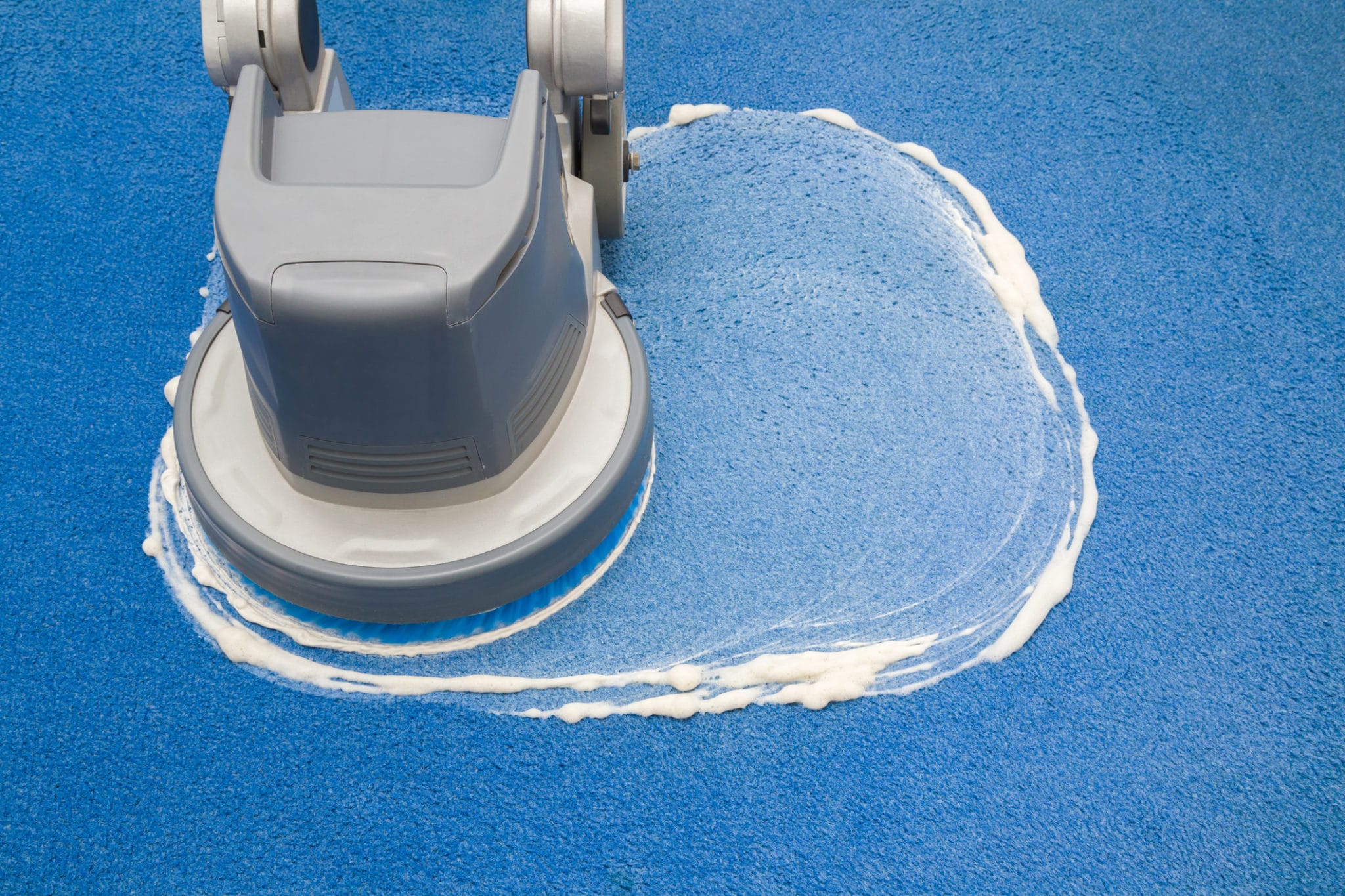 Deep Clean High Traffic Rooms
Every 18-24 months, you want to deep clean those rooms that get the most foot traffic. Living rooms, bedrooms, basements, and playrooms are good examples of areas you may want to consider deep cleaning. A deep clean can be something as simple as using your preferred products to shampoo the carpets or, if you're feeling a little more indulgent and have the cash to spare, getting the carpets professionally cleaned. This is one of the steps most homeowners ignore or neglect, but doing this will go a long way toward keeping your carpets in tip top shape for as long as possible. The deep clean handles the conditioning and gets the tough dirt that your regular vacuuming and cleaning can't.
Treat Stains Immediately
Life happens. And that, inevitably, means stains. If you want to keep your carpet in its best condition, treating stains immediately is vital. How you treat the stain will depend on the nature of it, but regardless of how it got there or what caused it, getting it out quick starts with immediate action. If liquid caused the stain, a good place to start is by soaking up as much of it as you can before you begin treatment. If it was solid, clear as much of it from the area as possible and then follow up with carpet cleaner.
Taking care of your carpet can seem like a hassle at times, but if you take simple, quick steps frequently, you'll cut down the time you have to spend exerting significant effort in the long run. And you'll be pleased as your carpet continues to perform well and feel amazing for years to come. If you're ready to get the kind of carpet you're proud to care for year after year, give us a call.