Home for the Holidays: 14 Ways to Create That Cozy Feeling
Winter has officially arrived in Colorado, and that means cold nights, short days, and warm coats! When the weather outside is frightful, you want to feel cozy and comfortable in your own home.
Besides, this is the time of year that you're likely to be having guests over. Whether it's college kids who are home for the holidays, young kids who are on winter break, or friends and family coming over to eat, drink, and be merry, you want to create the most welcoming environment you can. Here are a few quick tips to spruce up your home for the holidays.
1. Warmer Curtains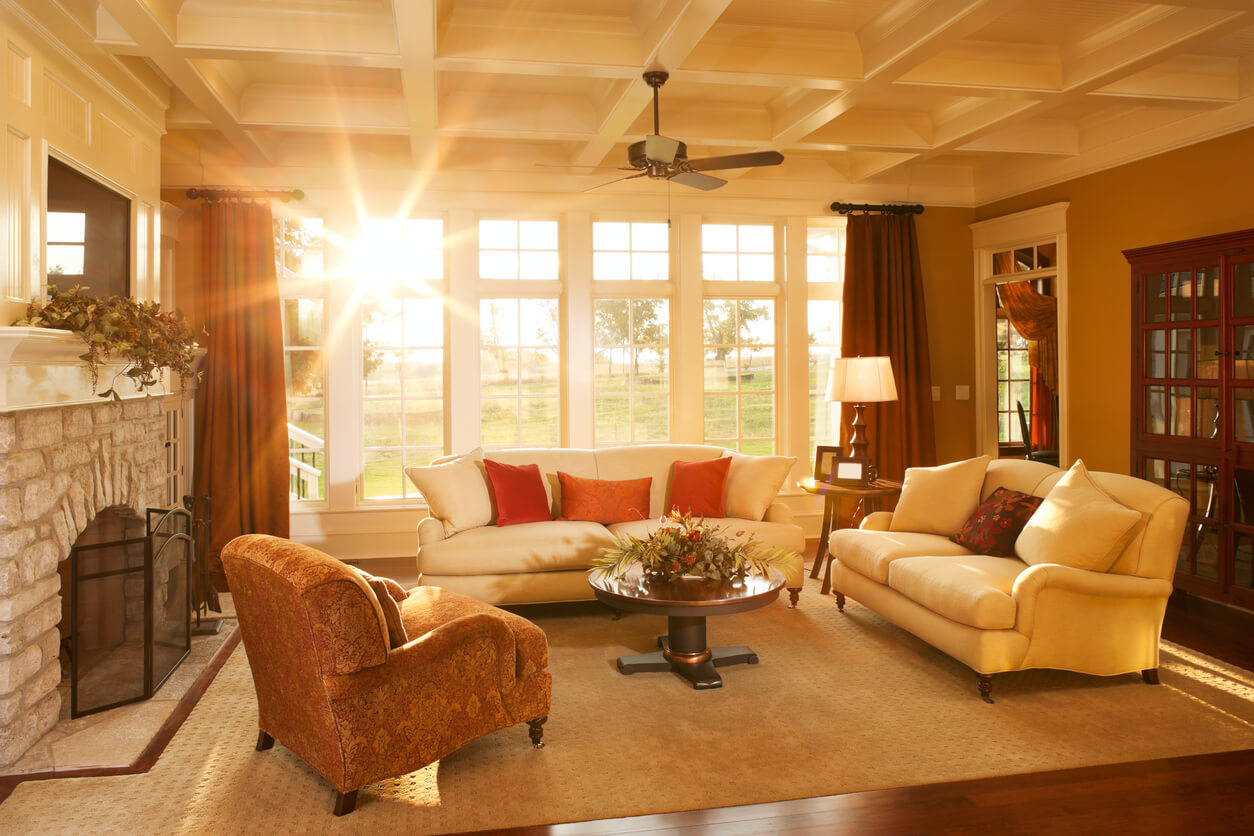 As nice as it can be to sit inside and watch the snow fall, the spike in your power bill can put a real damper on the magic of the season. But you don't have to upgrade to expensive double- or triple-glazed windows to save on heating bills — just upgrade your curtains!
Heavy felt curtains, often with a weighted base, will create a buffer of air between your windows and curtains when they're closed, which will keep warm air from leaching out through the glass. They'll also give a warmer feel to your living room, especially if you get them with soft textures and warm colors like red, brown, and gray.
2. Carpet is Cozier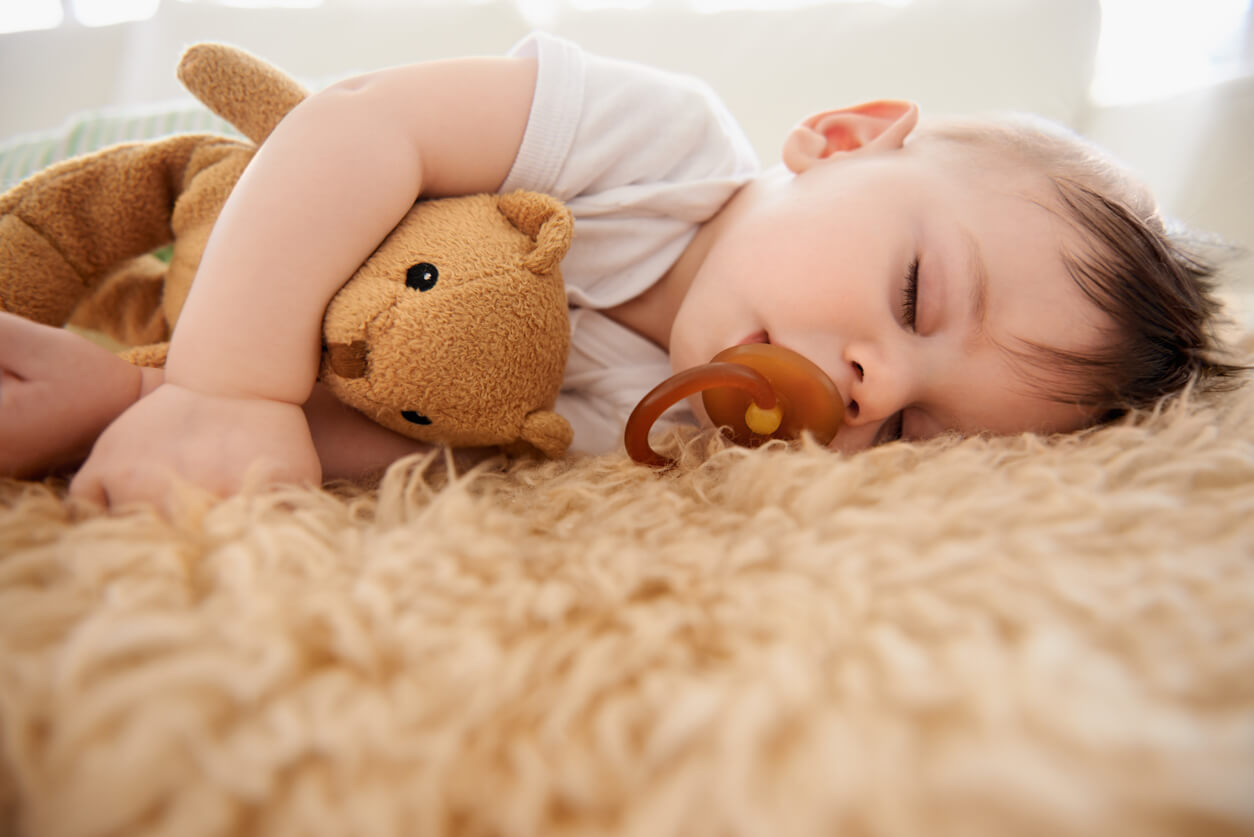 There are few feelings more unpleasant than rolling out of bed to put your bare feet on the cold, hard floor. So if you're thinking of upgrading or replacing an old floor, consider carpet! It's softer, warmer, and far more comfortable than hardwood, tile, stone, or vinyl.
Whatever your home needs, Sloane's has something that will fit your home, your family, and your lifestyle. Swing by and take a look around our showroom and we'll send you home with the perfect floor.
3. Better Bedding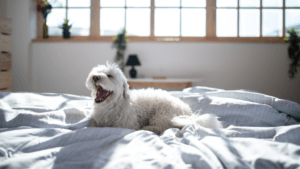 We all know how cold the sheets can feel when you first get into bed on a cold night — and keeping your bedroom at 80 degrees isn't realistic. With an affordable upgrade to flannel sheets, pillowcases, and duvets, you can trade those chilly covers for a soft nest that you can't wait to curl up in.
4. Seasonal Greenery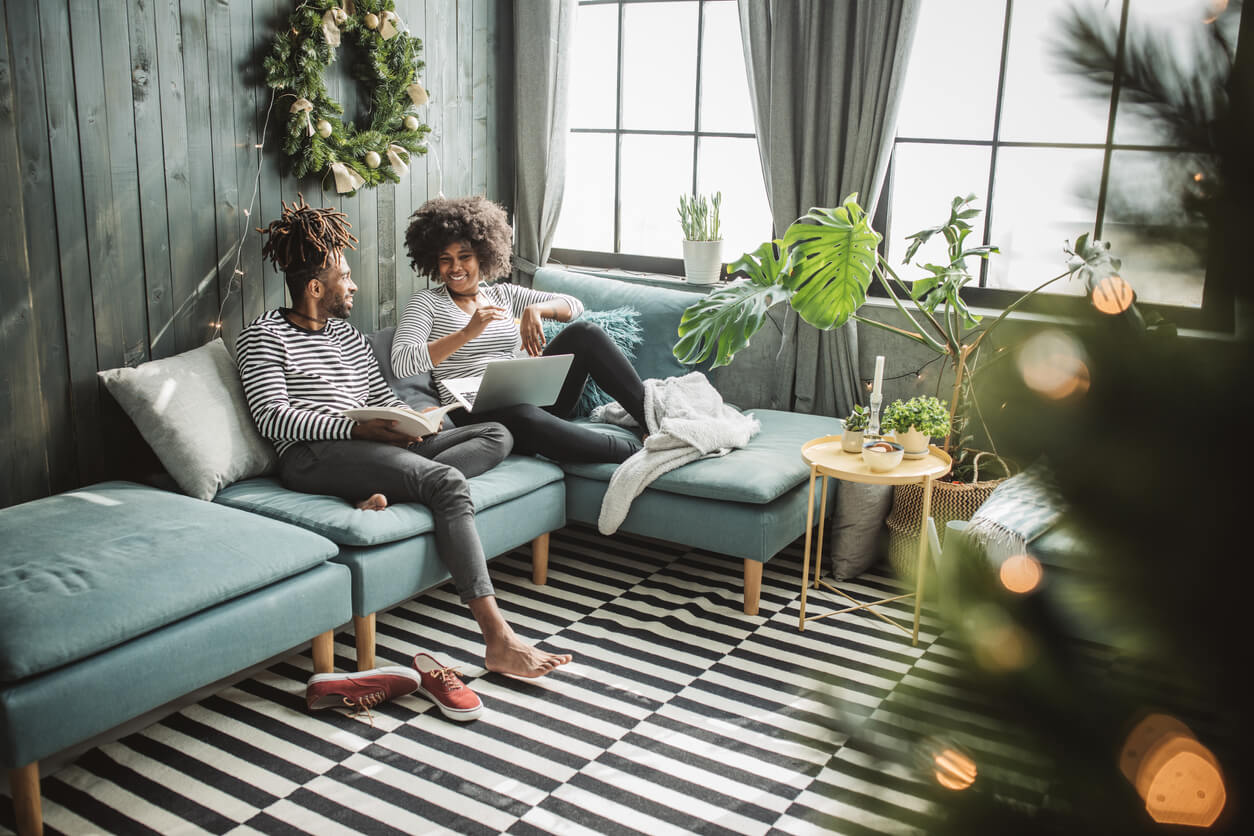 Just because everything is brown and gray outside doesn't mean your home has to look dry or dead. Bring in some greenery — but make it wintry! Holly sprigs, a little potted blue spruce, a bright red poinsettia plant, or a sturdy jade plant will all add a pop of color that will keep your home cheery if the weather gets you down.
5. Bring in a Blanket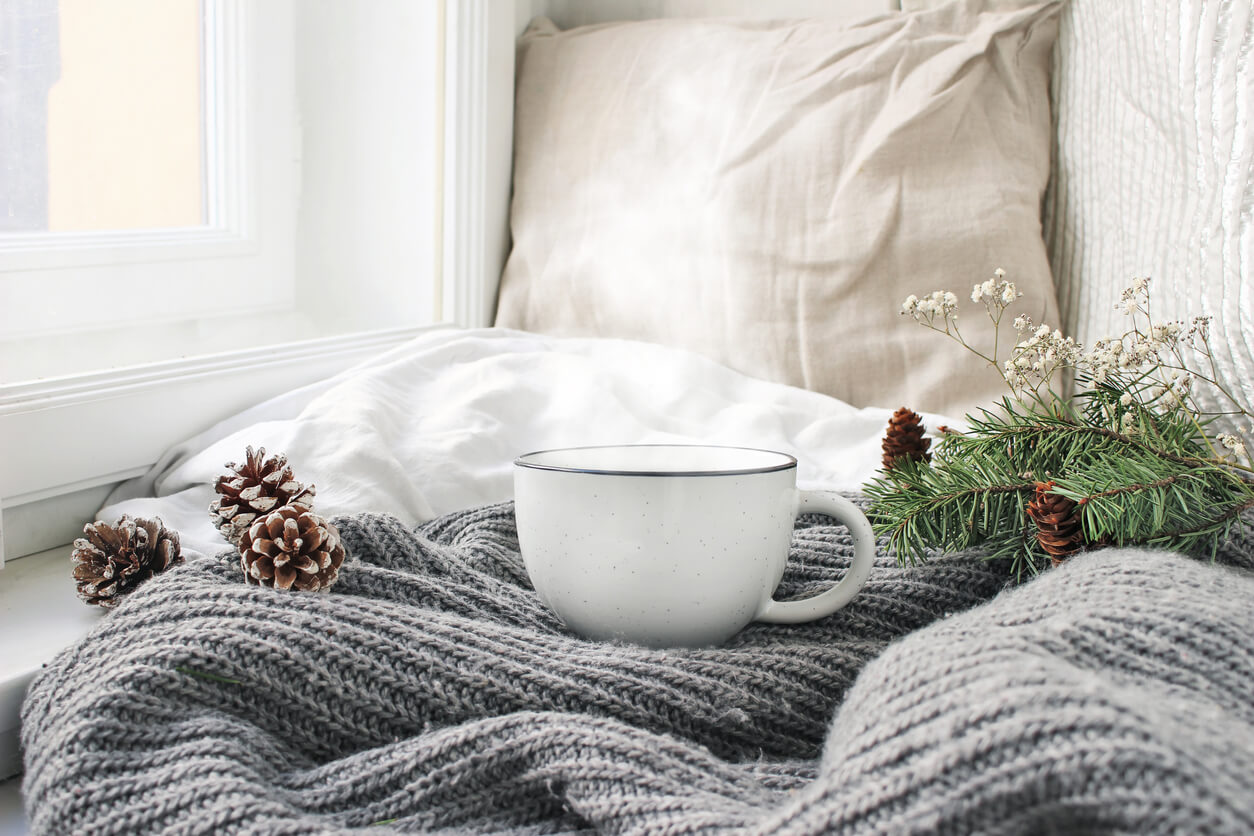 Can you really have too many blankets scattered around the house? We say no! Drape a fuzzy blanket over the back of your couch. Throw another one on the back of your favorite chair. Fold one up at the foot of your bed to keep your toes toasty. Any time a guest needs to feel just a little cozier, you'll have a blanket ready and waiting!
6. Heat Smarter, not More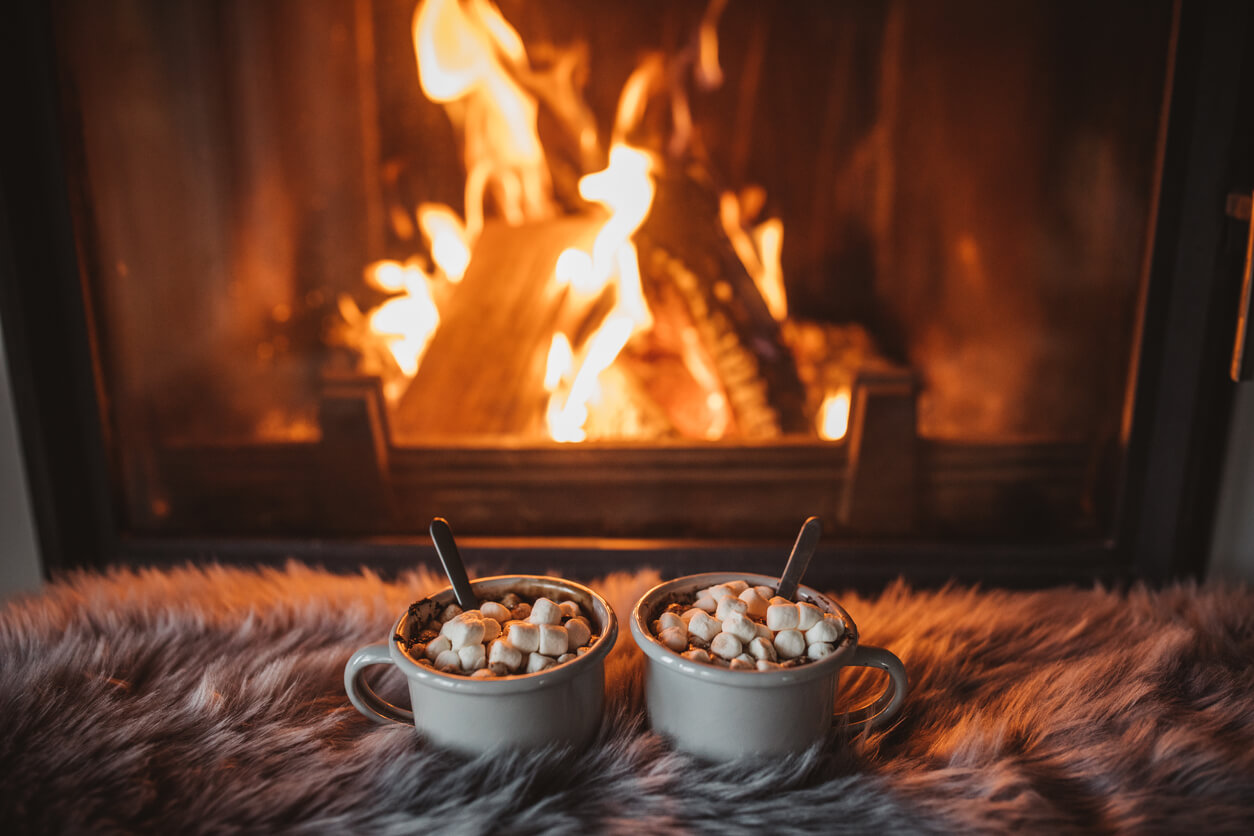 A smart thermostat is a little bit on the pricey end, but you can more than make up the costs with the savings on your heating bill. A thermostat that turns off when there's no one home, turns down at night, and learns your habits can save you hundreds of dollars in the long run.
7. Lighten Up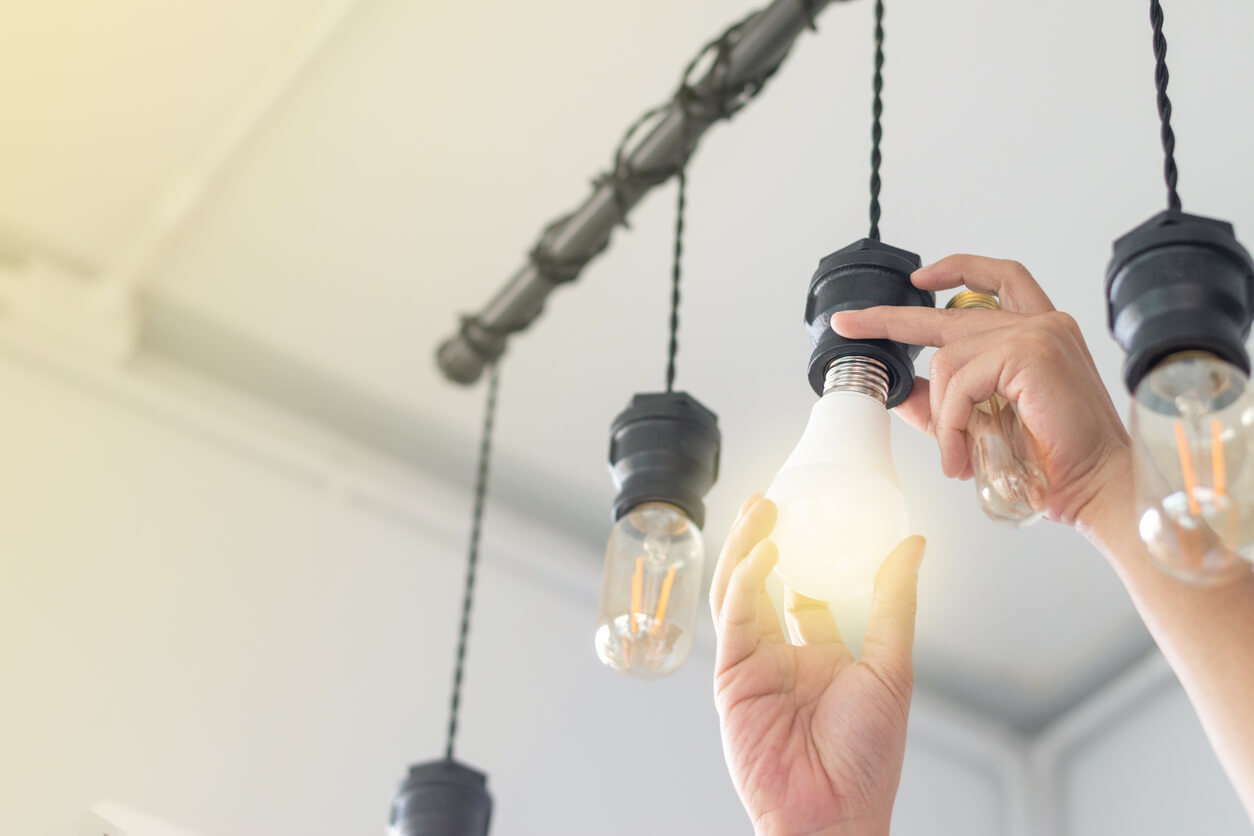 Lighting can have a major effect on your mood, the environment of your house, and even your sleep schedule. Smart LED light bulbs have never been more affordable, and they can emit light in millions of different colors and shades of white.
For a cozy night in, set your lights to a warmer color or install some vintage-style filament bulbs. If you're especially affected by the low light, you can buy a light specifically created for seasonal affective disorder (SAD) that simulates the broad spectrum white light of natural sunlight. And for a touch of twinkle, some string lights inside and out can really add to the holiday atmosphere.
8. Clean your Carpets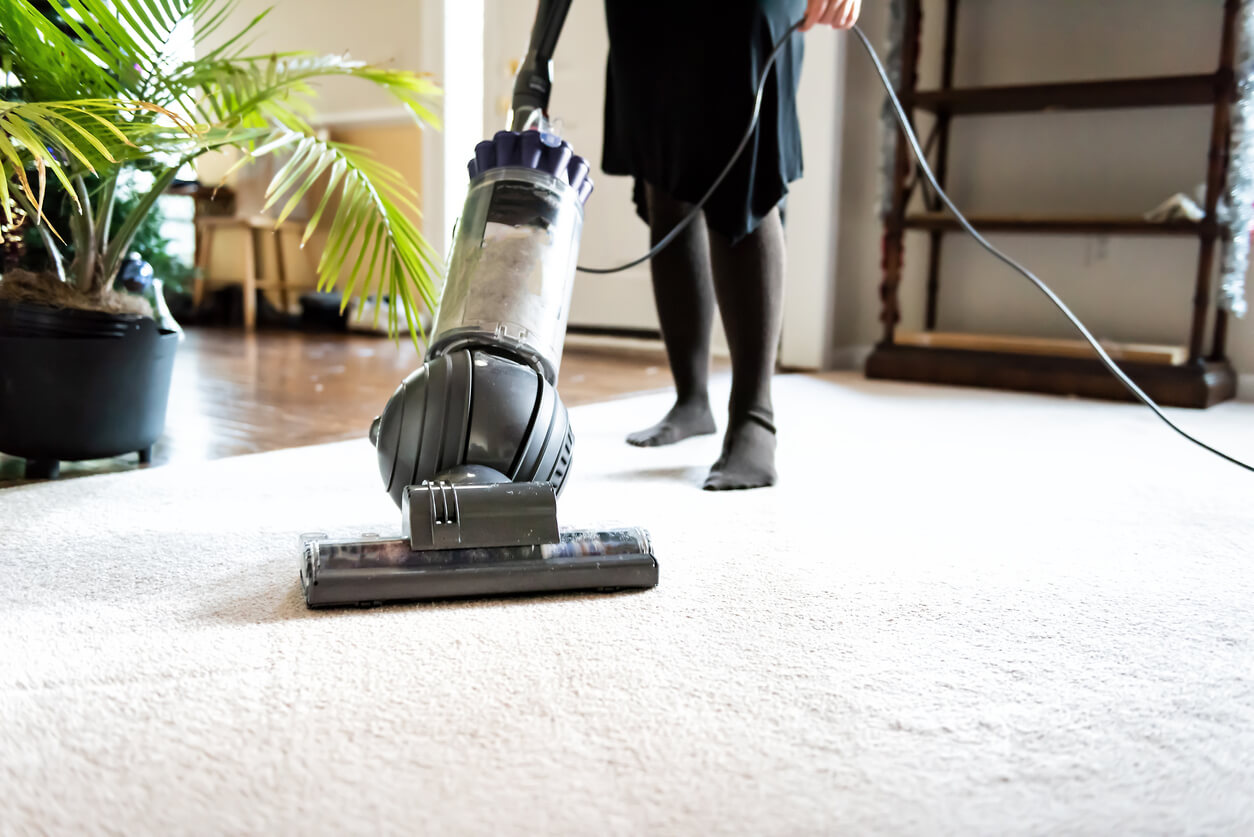 If you're having guests over, you'll want to put your best foot forward. A quick once-over with a hot water extraction cleaner — by a professional, not the machines you can rent at the grocery store — can fluff up your carpet fibers and have them looking and feeling like new.
9. Create a More Social Space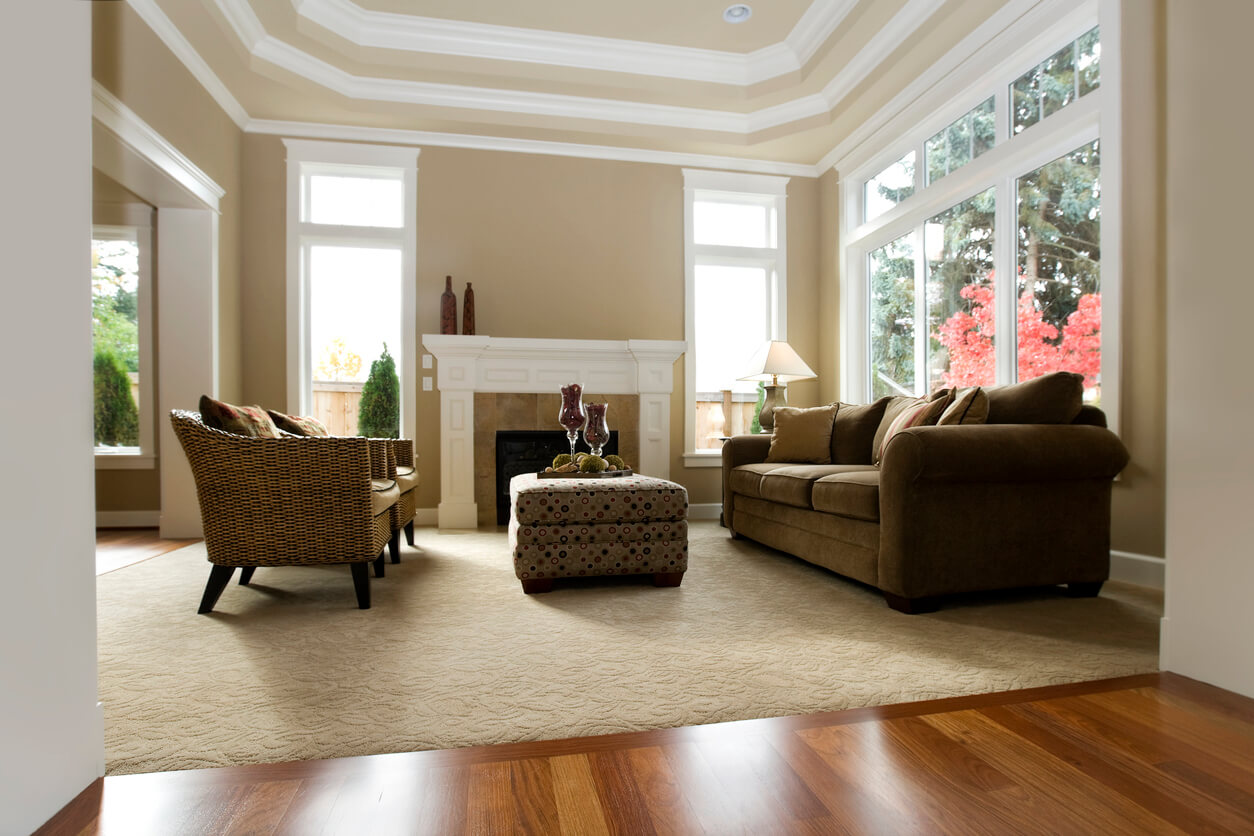 Let's be honest, we all probably spend too much time staring at a screen — a phone, tablet, or TV — and our furniture is set up to reflect that. When you're expecting guests, mix things up! Rearrange your furniture to face inward, fostering conversation and togetherness.
10. Light a Few Candles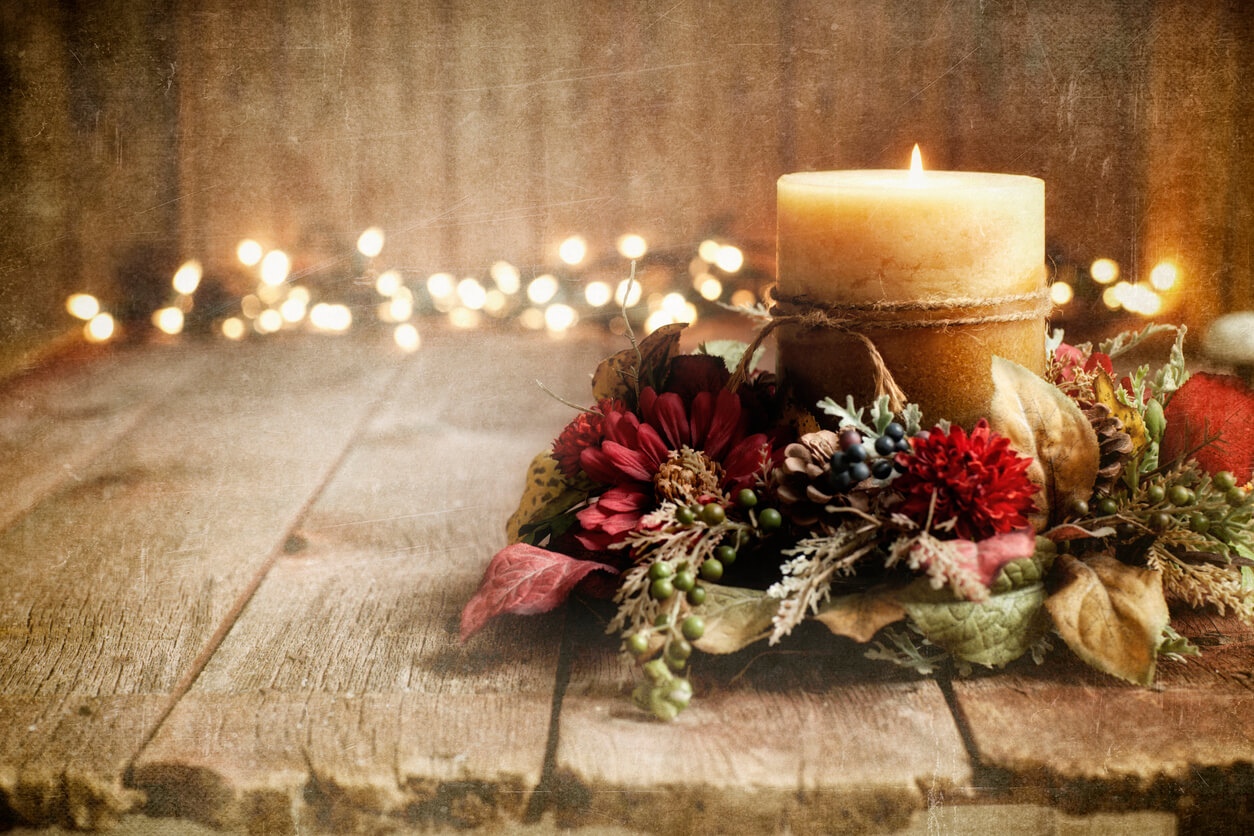 It's certainly not a high-tech solution, but nothing makes a house feel like a home like the gentle flicker of natural firelight. Candles on the mantle or a fire in the fireplace can make a house feel much warmer — literally and figuratively. You can even add a scented candle with seasonal smells like cinnamon, cranberries, pine, and pumpkin (but probably not all together).
11. Stocking Feet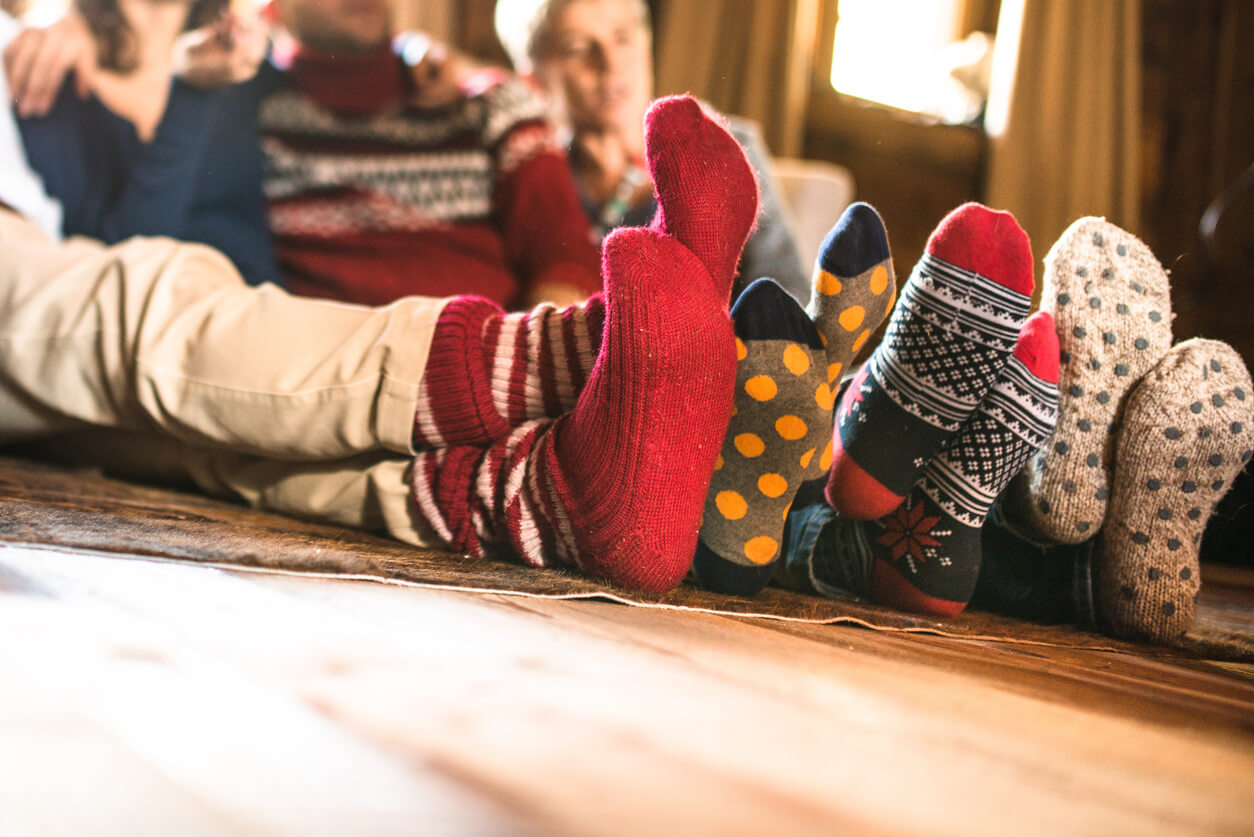 Winter time is time for socks. Big, warm, fluffy socks. Keep your feet warm and walk around in comfort, and put a few extra pairs of socks and slippers in a basket by the front door for your guests. Homey guests are happy guests!
12. Comfort Food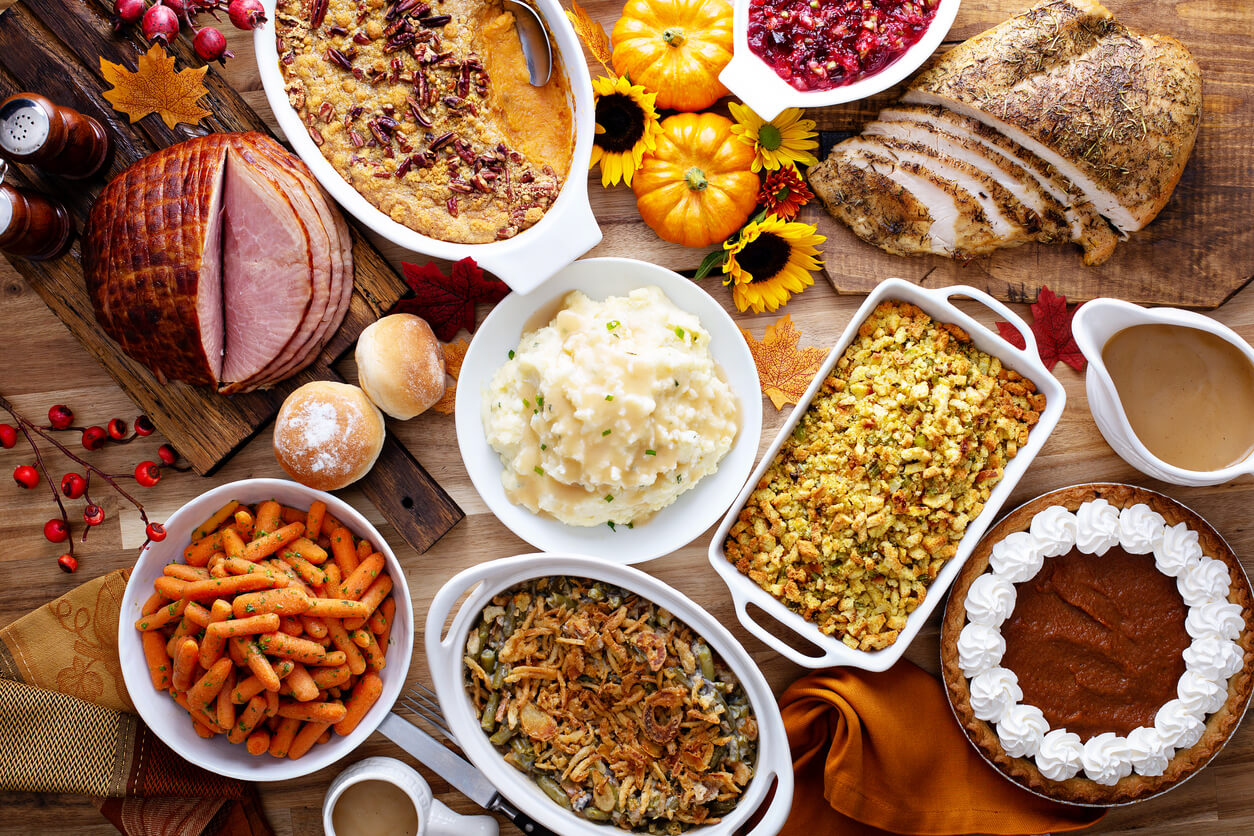 Staying in when the weather's cold out goes best with one activity in particular — cooking. Bring the family in on it, too! Kids can help with basic tasks like mixing, while you can talk and catch up with older relatives and friends over a cutting board. And at the end of it, you'll have a delicious treat! Cinnamon rolls, sugar cookies, mac and cheese, mashed potatoes … the possibilities are endless!
13. Textiles on Tables
It's a universal fact: hard surfaces aren't as welcoming as soft ones. And while you can't transform your dining table into a beanbag chair for practical reasons, you can soften the hard edges just a bit. A gingham or red tablecloth, quilted placemats and coasters, and of course a few candles will make for an intimate, pleasant atmosphere.
14. Family Time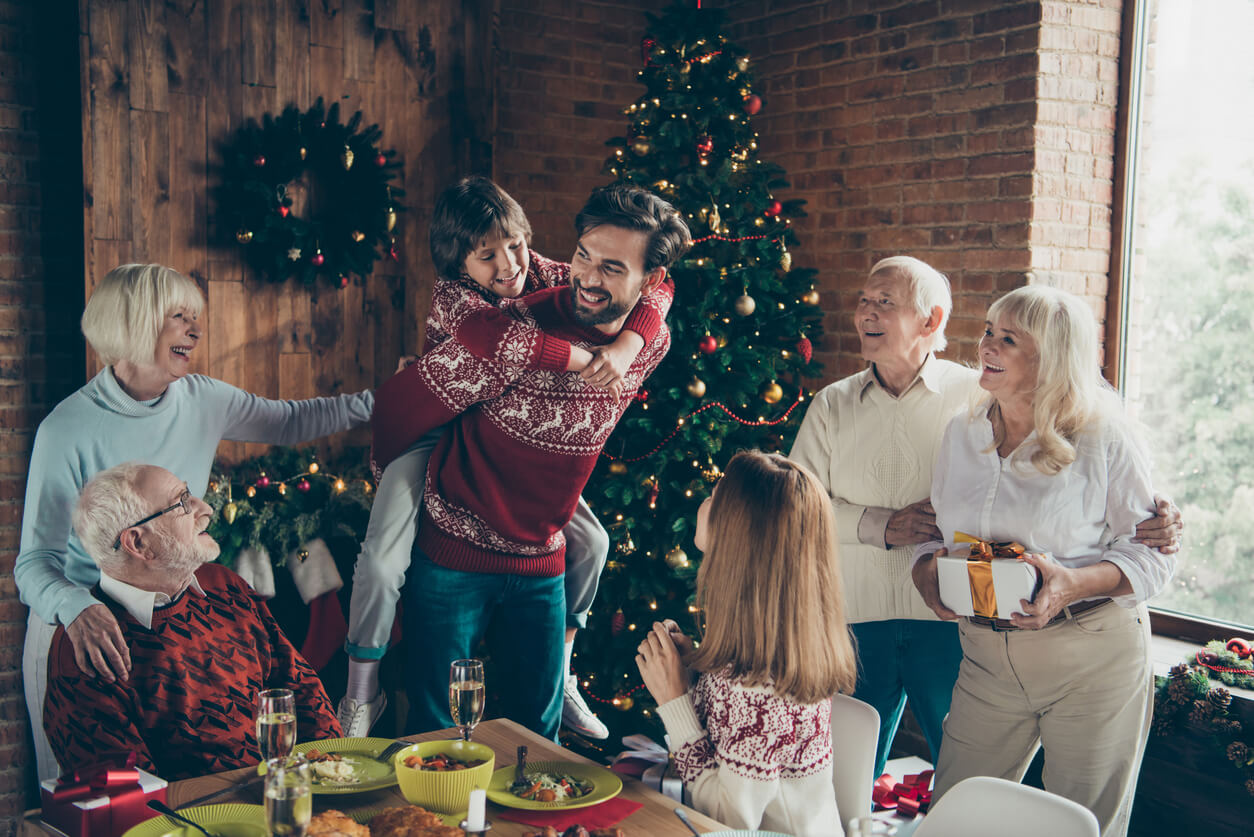 The most important thing you need to turn your house into a home isn't a thing — it's the loving company of your friends and family. This holiday season, fill your home with warm blankets, comfy chairs, good food, and good company. Spring will be here before you know it!