Home Carpet Installation Done Right
You've chosen your carpet, and you are ready to have it in your home so you can start enjoying it. The next step in the process, installation, is one of the most important in the renovating timeline. Poor installation an result in an uneven appearance and can cost you big time in excess square footage. It takes years to develop the skills needed for top-quality carpet installation which is why all of Sloane's Carpet Secret installers have a minimum of 20 years experience.
If you're not sure what to look for, here are some of the hallmarks of quality carpet installation.
No matter how good you are at math, it pays to have professional carpet installers measure your space before finalizing your carpet order. Our installers know how to deal with irregular-shaped spaces and stairs and will eliminate the pain involved in having ordered the wrong amount.
Powerstretching
This is a carpet installation essential. Powerstretching tools and techniques are used by professional installers to create the right tension when laying carpet to ensure a long-term, super-smooth look. Making sure your installers have the right qualifications to cover all the powerstretching bases will help your carpet last longer and look better – both things you definitely want when you're spending good money on the renovation!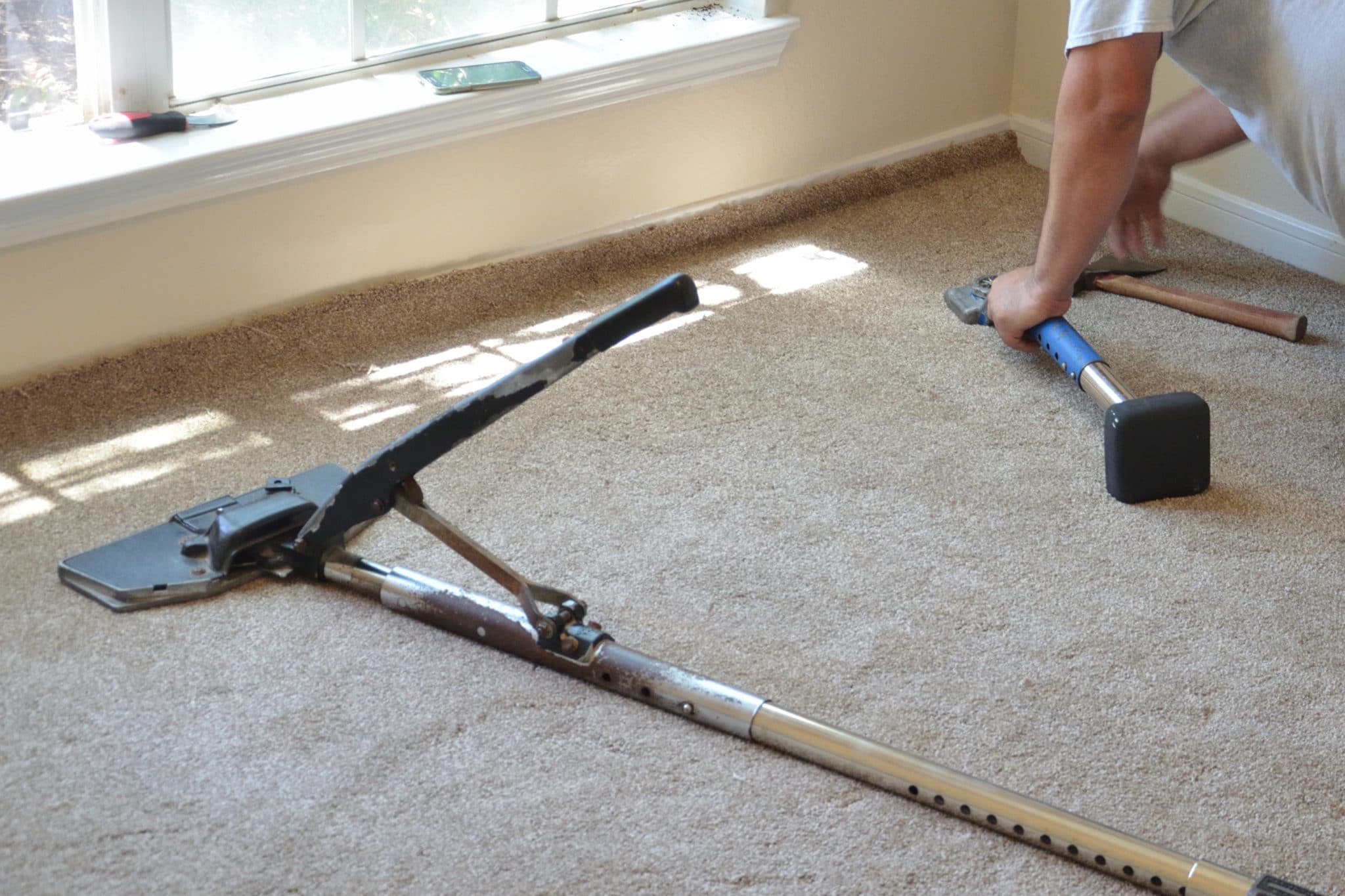 Solids vs. Patterns
This might be one of the most important tips of all. Having a professional installer is important for so many reasons, but the biggest is the simple fact that one size does not fit all when it comes to carpet installation. Patterns require different installation techniques than solids and it is not unusual for less experiences installers to fail at matching seams correctly, leaving that gorgeous pattern you picked out looking a little lopsided when it's all said and done. Not only is that frustrating, it also sacks you with the bill, time, and effort of getting it all ripped up and reinstalled the right way.
There is so much that goes into installing your dream carpet in the best possible way, so it's worth investing in an experienced installer to make sure you only deal with it once. Plus, using a skilled professional ensures that your carpet will last longer, look nicer, and feel better underfoot. When you're ready to find your perfect carpet and finally give your home that face lift it deserves, schedule an appointment and let us help every step of the way!