Save Up to 60% on Fort Collins Carpet
The Best Kept Carpet Buying Secret For Fort Collins Residents
Sloane's Carpet Secret sells carpet in a revolutionary way. Our weekend carpet events offer insiders a unique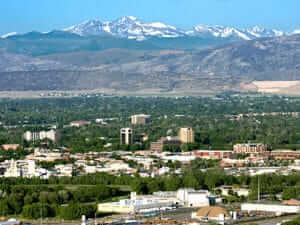 opportunity to purchase name brand carpets at unbelievable savings.
If you are not buying Fort Collins carpet the Sloane's Secret way, you are paying too much for your carpet!
Quality carpeting is an investment.  Is it worth a one hour drive for you to save $1000 or more on your new carpet?  Sloane's Carpet Secret is located near the intersection of I-70 and I-225 – an easy drive from Fort Collins. We service many customers from Fort Collins, Loveland, Windsor, and Longmont all of whom tell us that they were glad them made the trip to get fabulous carpeting at unbelievable prices. "See what our customers had to say!"
Our secret is Premium Brand, Grade A Irregulars. We use our 30 years of experience buying and selling quality carpets to hand select the finest carpets with "slight irregularities." The irregularities never affect the durability of the carpet and are usually undetectable.  Find out more about carpet irregularities. Top brand manufacturers make these carpets available to us at special sales. We provide residential carpet, better quality commercial carpet, and a selection of remnants. The prices are up to 60% less than what you'll find at standard Fort Collins carpet outlets.  In fact, our prices are so low that Sloane's has been featured on 9 News THREE times! Just one of the many reasons to come on down and see for yourself.
Get Directions To Our Location
Not just low prices.
Sloane's has been offering the highest quality Fort Collins carpet for the lowest prices in Colorado since 1979. Our expert staff is very knowledgeable and can educate you on the latest fibers, styles and colorways and will make sure that you are buying the right carpet for your needs. We also offer padding ranging from standard rebond to exciting new foam technologies. You can take your carpet with you, have your installer come back for it later or take advantage of full service installation through our Colorado master carpet installers.
BBB Gold Star Award
We are proud to say that we have a perfect record with the BBB with zero complaints since 2005. We pride ourselves on customer service and always treat our customers as we would want to be treated. We return phone calls promptly and are available for weekday appointments if weekends aren't convenient.
How do you take advantage of what only a few insiders know?
Sloane's Fort Collins carpet events occur only on weekends at our Northeast Denver carpet warehouse where we have extraordinary values to show you. We will not waste your time with anything less than the finest carpets made in the United States at below wholesale prices. Since we are not open every weekend, simply check the updated list of carpet event dates in the upper left hand portion of our Web site before making the trip from the Fort Collins area, and arrive early to be the first to view the latest inventory. Sloane's Carpet Secret is dedicated to providing you a truly amazing Fort Collins Carpet buying experience!
To schedule a weekday appointment, get directions, or verify opening times call 303-300-9995