Buy Carpet Like a Pro
Carpeting or re-carpeting your house can be a bit overwhelming at first. With so much to consider, it's no wondier the task frequently gets pushed to the backburner for many homeowners.
To help you overcome the overwhelm, we've put together some of our best tips to help you buy carpet like a pro and feel completely confident in both the stylistic and technical choices you're making.
CONSIDER YOUR LIFESTYLE
One of the most important factors to take into account when you shop for carpet is your family's lifestyle.
Do you have children? Pets?
Are the areas you are carpeting high-traffic?
Does your family spend a lot of time outdoors?
What style are you looking for?
Do you want your carpet to feel modern? Elegant?
How often do you foresee yourself vacuuming or cleaning the carpet?
All of these things will factor into what makes the best carpet choice for your home.
Having the answers to those questions on hand will help your carpet specialist find the best possible fabric and carpet padding for your needs.Your lifestyle's effect on your home has the biggest impact on your carpet installation's comfort and longevity.
UNDERSTANDING FABRICS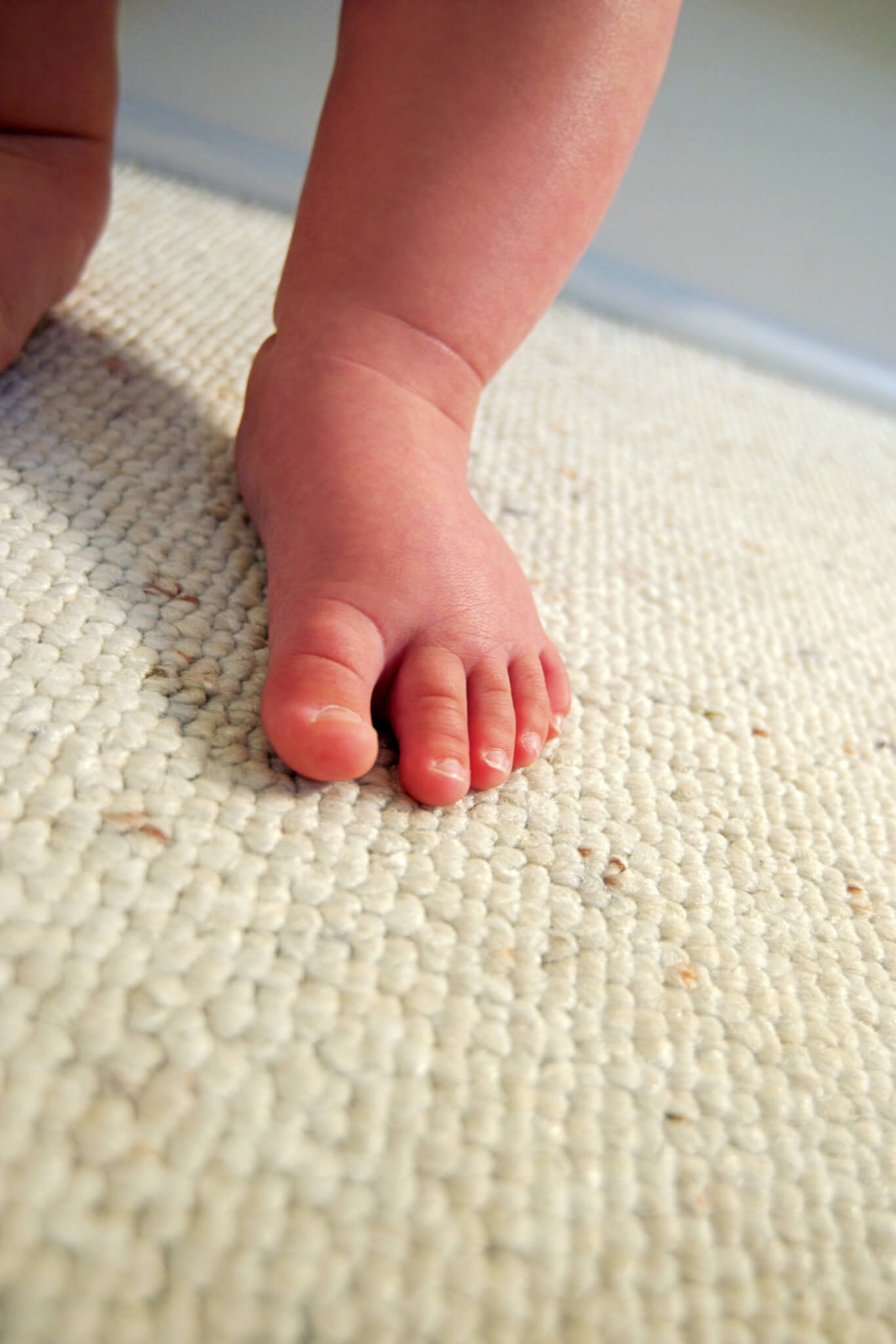 Many people are overwhelmed when they shop for carpet simply because of the number of choices available. When you walk into a store and are greeted with rows on rows of different carpets, it's easy to feel like they all look the same and freeze. That's why understanding fabric and carpet style types will help you tackle any warehouse or carpet shop like a true pro.
There are five main carpet fabrics that may suit your needs:
Wool
Nylon
Sorona
Polyester
Olefin
All of these fabric types have different benefits and drawbacks. Wool, for example, is one of the most durable, eco-friendly, and family-friendly fabrics out there, but it is also one of the most expensive. On the other hand, Olefin carpet is one of the most affordable carpets on the market, but it is much less durable and stain-resistant.
DEMYSTIFYING CARPET PILE TYPES
On top of fabric types, there are also style types to take into consideration. Almost all carpet will fall under the following three carpet styles (also known as the carpet pile):
Cut
Loop
Cut and Loop
All carpet starts as a loop pile. Loop pile carpet that is sheared is known as cut carpet. Those featuring both sheared and unsheared pile are considered cut and loop carpet.
THINGS TO AVOID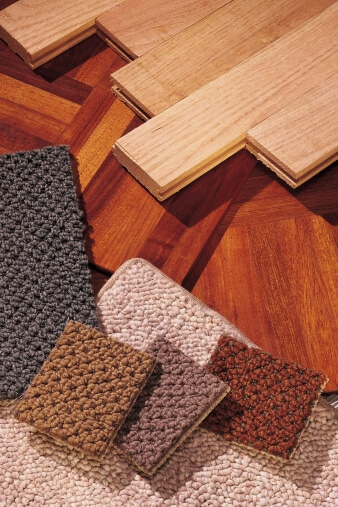 As you start to narrow your decision and sift through your research, you'll likely get bogged down with all kinds of opinions on what should be at the top of your priority list and what shouldn't matter to you much at all. To help cut through the clutter, here are a few key things you don't want to do in your carpet search:
Don't get hung up on weight. Though it seems there may be a correlation between weight and quality, that isn't the case. Weight should not be your main indicator of what carpet may work best for your home.
Don't assume carpets are the same if they look similar. In a sea of carpets, two may look nearly identical but actually be drastically different in terms of feel, durability, and stain resistance. Lean on your carpet provider to help you determine the difference if you have your eye on two carpets that look extremely similar to you.
Don't skimp on padding. Though your carpet padding isn't the pretty part of your new carpeting you'll see every day, it does severely impact the performance of your carpet installation. Carpet padding helps absorb the impact of daily wear and tear that your carpet would take without quality padding. Without it, carpet breaks down much faster and is less comfortable under foot. Choosing a quality padding to go with your carpet is important for everyone, but is even more important if you have children and/or pets that are constantly on the move within your home.
At the end of the day, there is a lot to consider when purchasing carpet, but knowing these basics will help you feel confident and prepared so you can stop waiting and get the carpet installation you have been dreaming of to take your home to the next level.
HOW TO USE THIS INFORMATION
For an even more in-depth look at all the things that go into making the perfect carpet purchase for you, check out our Carpet Buyer's Guide. Here at Sloane's Carpet Secret, we take carpet very seriously and want to help you make the right carpet choice. If you're ready to carpet or re-carpet your home, come see us! We offer an amazing selection of discount carpet and the best installation services in the business. Call Sloane's today at (303) 300-9555 or contact us online!