7 of the Top Home Decorating Trends for 2017
At the beginning of the year we get to look fondly forward to all the potential of the next 12 months. Since we're often indoors more than out during this season, it's the perfect time to develop remodeling plans for your home. To help you get started, our team at Sloane's Carpet Secret has pulled together 7 of the top home decorating trends for 2017.
Hygge (pronounced hoo-ga) in the home
One of the home remodeling trends that everyone is talking about—and expanding their Danish knowledge at the same time—is hygge. Although there is no literal translation, the gist of this concept is feeling cozy and content and comfort. Homeowners are embracing this trend and planning hygge enhancements for their home including fireplaces, reading nooks and luxurious carpet choices.
Flourish with floras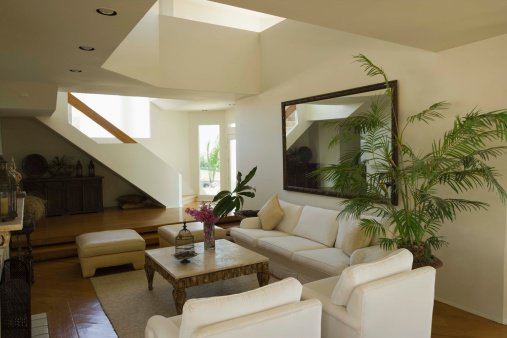 You don't need to stop with just adding a splash of "greenery"—the Pantone color of the year for 2017—through paint, add it with a variety of live plants. A recent Pinterest trend alert shows climbing vines are a popular choice. Adding plants to your décor is in line with the "jungalow" movement, a term coined by LA-based designer Justina Blakeney that brings the frivolity of the tropics to homes everywhere through plants, patterns and color.
Get moody with blues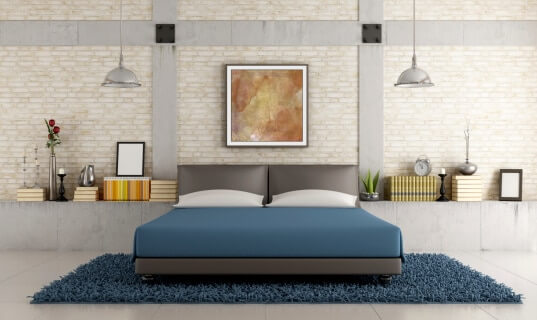 Blues are versatile and can pair with just about any color scheme as an accent or full transformation. From navy for a more traditional yet modern twist, and cobalt, more dramatic and daring, interior designers are using blue in every room in the house from bedrooms to bathrooms. Paint company Behr has designated three categories for colors to watch in 2017—confident, composed and comfortable. Creative and social personalities are drawn to blue and the confident palette.
Mix and match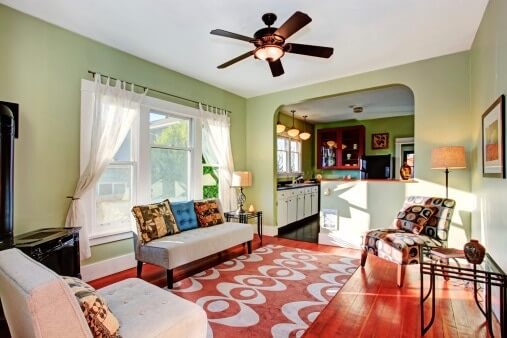 We know many of you are matchy-matchy types, but the interior design pros say in 2017 it's OK and totally cool to mismatch patterns, a trend first spotted at New York Fashion Week in the fall of 2016. Let go of order to delight in the chaos of mixing patterns.
Tantalize by touch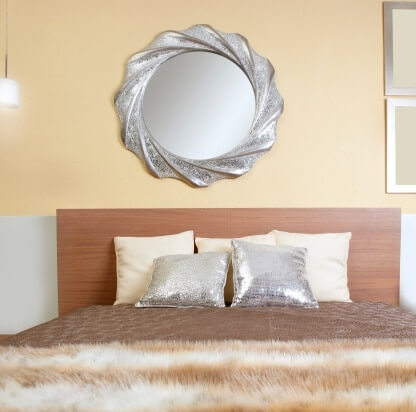 In-the-know decorators add visual and tactile diversity in rooms through texture. Pleats and folds, buttons and undulating material are all the rage. Some attribute this trend to our continued love affair with the glamour of Art Deco. Velour, lush velvets and faux fur are all fair game.
Faux is fantastic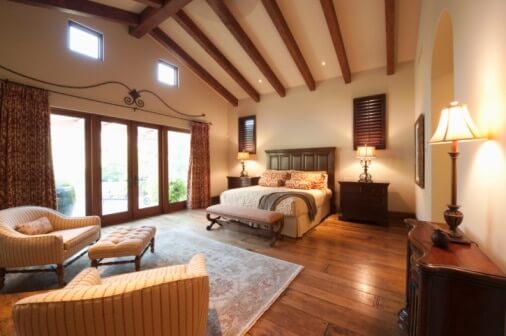 From marble wallpaper (never fear, you didn't go back in time to the 70s, marble wallpaper IS a trend in the 17s) to faux wood beams, decorators find value in mimicking the real deal in some applications for cost savings and durability.
Geometric patterns and acrylic are the bomb!
Flashback to the 80s, but in a subtle way, geometric patterns and acrylic furniture and décor are making a comeback. Come on and embrace your inner Valley Girl!
At Sloane's Carpet Secret, we listen to learn your design aesthetic and lifestyle to help you select a high-quality carpet that will exceed your expectations for a price you won't find anywhere else. Stop by our showroom weekdays by appointment or most weekends, 10am-4pm. Please give us a call to discuss your questions at 303-300-9555 or contact us online today!
What 2017 home decorating trend are you most excited about?